Cyprus participates this year with 8 companies, at The Big 5 Exhibition 2019, 25th – 28th November 2019. These companies exhibit different kinds of building materials and other industrial products related to construction. In addition to the above companies, Cyprus Trade Centre representing the Ministry of Energy, Commerce & Industry, is participating as well to serve the visitors of the pavilion and direct them to their needs.
The list of companies is shown here below represents the Cyprus Pavilion with 219sq. meters.
Interested parties are cordially invited to visit our Pavilion during the show from 25th till 28th Nov. 2019 which is located in Hall 5, Za'abeel Hall 5 and Sheikh Saeed Hall 1 & 8 at the Dubai World Trade Centre.
Exhibition Timings: 11:00 till 19:00 hr. Every day from 25th till 28th November
Big 5 2018 – List of Exhibitors
Solar – Zabeel Hall

THEOHALKO SOLAR ENERGY INDUSTRY LTD.
PO Box 28261 Nicosia 2092 Cyprus
Tel: +357 22 322146
Fax: +357 22 323464
E-mail: [email protected]
Mr. Aristodemos Stephanou Booth no: Z6 C41
Activities: Hot water Cylinder & Tanks
VITA CYPRUS LTD.
PO Box 28124 Nicosia 2090 Cyprus
Tel:+357 22 499519
Fax: +357 22 499518
E-mail: [email protected]
Website: www.vita.com.cy
Mr. Constantinos Krassias Booth no: Z6 C49
Activities: Water storage tanks, fuel tanks, septic tanks
Building Envelope – Sheikh SaeedHall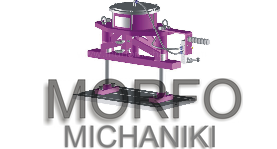 PORYRIOS CHAP GLASS LTD.
PO Box 28343 Nicosia 2093 Cyprus
Tel: +357 22 487756
Fax: +357 22 487910
E-mail: [email protected]
Website: www.porfyriosglass.com
Mr. Yiannos Ioannou Booth no: SS1 A176
Activities: Energy glass low-E, fire safe, security glass, sound safe, glass with blinds, specialized constructions

Building Interios & Finishes – Hall 5
PETA CO. LTD.
PO Box 29096 Nicosia 1621 Cyprus
Tel: +357 22 815215
Fax: +357 22 485927
E-mail: [email protected]
Website: www.peta.com.cy
Mr. Karolos Petrou Booth no: 5C218
Activities: Paint brushes, paint rollers, emulsion brushes
ELNIA LTD.
PO Box 22406 Nicosia 1521 Cyprus
Tel:+357 22 449999
Fax: +357 22 449989
E-mail: [email protected]
Website: www.elnia.com
Mr. Nicos S. Kokkinos Booth no: 5B212
Activities: Floor, wall & windows, sports flooring & equipment